Magic, Balloon Twisiting, Face Painting, Glitter Tattoos for Birtyday Party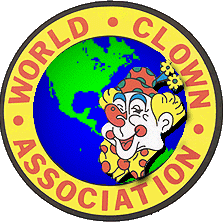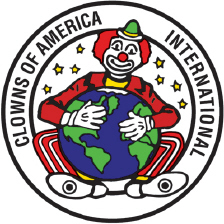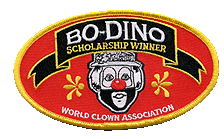 ]
Summer's Original Piano Dress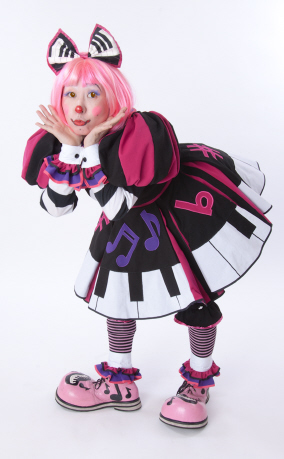 Designed by Summer Shiratori.
Yes, totally ORIGINAL :)
This outfit won a medal in the World Clown Assosiation International Convention.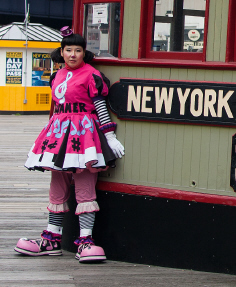 Pink Version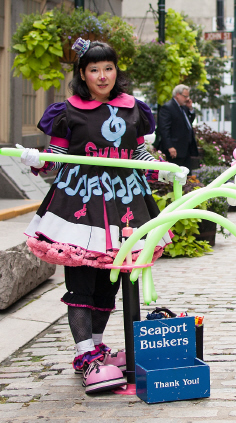 Another Black Version
Summer has 2 more(5 total) piano dresses.
New York's Favorite Monotone Style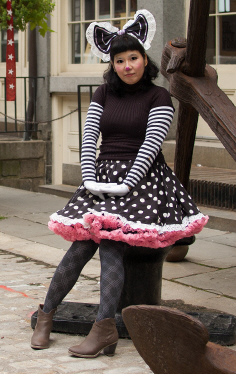 Classic Polka-dot Skirt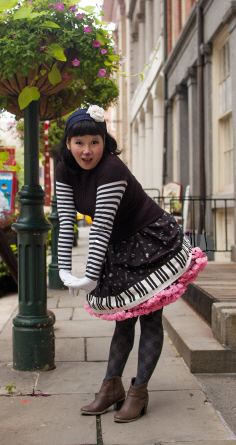 Monotone Piano Skirt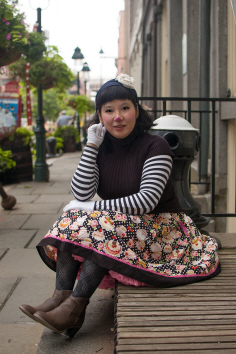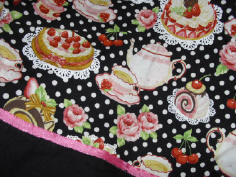 Birthday Cake Skirt
Another New York's Favorite Statue of Liberty Style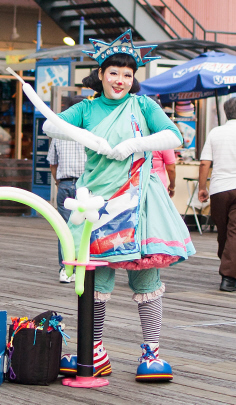 Great for outdoor events too!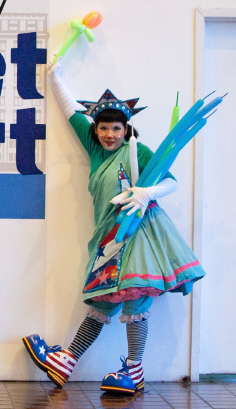 Summer has 4 sets of this design.
Strawberry Style