Magic, Balloon Twisiting, Face Painting, Glitter Tattoos for Your Party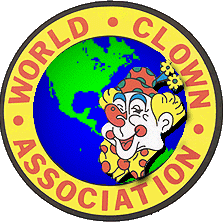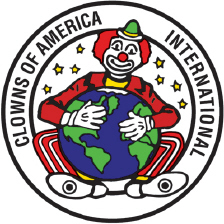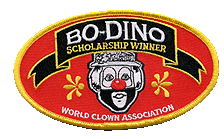 Summer Shiratori a.k.a Summer the Clown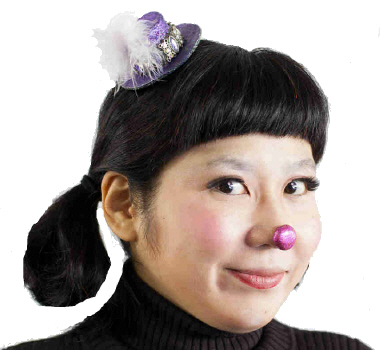 Make up: Light Auguste Style
NOT Whiteface, Very light - minimum European way.
Costumes:Original
Tottaly Original. Summer does design by her self. check
Affiliation:
a Member of the World Clown Assosiation
a Member of the Clown of America International
an Authorized Street Performer of the South Street Seaport since 2008
a Long time Resident of Theatrical Clown Community in New York City

Education
Summer Shiratori
has been recognized as New York's one of the favorite Clown. She is not only a party clown but also professional comedienne,performing her original solo and ensemble work at theater.
Summer spent years studying classical ballet and drawing since early childhood. She earned degree in Law(believe it or not);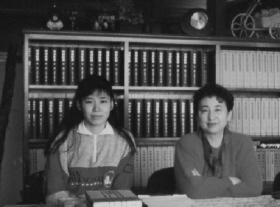 with Summer's professor(labor law)=attorney=congressist

other training includes the
Ultimate Clown School
with the America's Premier Clown Troupe
NY Goofs
. Yes,
Summer
learned from the bests!! and of course she is really proud of it. For the moment studying at
Clown Lab
by Jef Johnson, Slapstick Dojo by New York Downtown Clown, and The Assortment of Fools by Mark Gindick.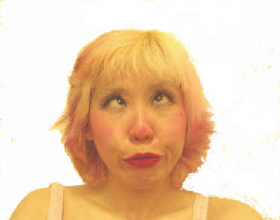 Awards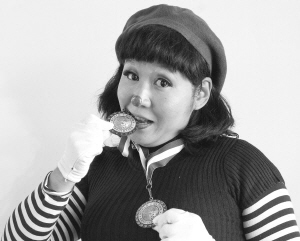 Silver Medal: Duo Slapstick with Golan
Bronze Medal: Sync Swimming with Kim and Golan in THE CLOWN OLYMPICS 2007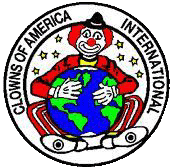 6 Awards
Face Painting: Full Face, Cheek Art
Balloon: Single, Multiple, Arrangement
Make up(costume): Light Auguste
in
THE CLOWN OF AMERICA INTERNATIONAL
CONVENTION 2008
3 Awards
Balloon: Single, Multiple, Arrangement
in THE CLOWN OF AMERICA INTERNATIONAL CONVENTION 2009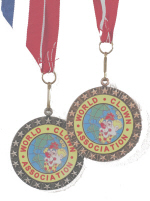 Silver Medal: Balloon Twisting
Bronze Medal: Costume-Makeup(Auguste Clown)
in
THE WORLD CLOWN ASSOCIATION
CONVENTION 2011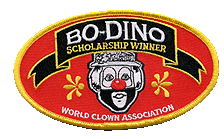 Bo-Dino Scholarship:
Read History
THE WORLD CLOWN ASSOSIATION
2012
Clients
NYPD New York City Police Department
NYFD Fire Department City of New York
Central Park Conservancy
U.S. Securities and Exchange Commission
BK Fashion Week
Philippine Consulate General
Chinese American Medical Society
Spence-Chapin Adoption Services
Youth at Risk
Bangladesh Friends Society of Bronx Inc.
Achilles Track Club
International Children's Day Celebration Parade
Hope & Possibility Marathon and Walk

Sucsess Accademy
Horace Mann School
My Littele Laugage School
International Preschool

Nomura Holdings, Inc.
Pacha NYC
Sort Price.com
Spice Corner
Ton Kao

numerous Public Schools, Preschools - Daycare centers in NY Metroporitan Area and much more!
TV
Featured in City and Theater(Documentary Program by TBS)
Want to know more about Summer?
Status: Single???
Occupation: Clown, Comedian
Height: 5'8" but getting shorter
Weight: used to be 110lb
Interest: Clowns, Clowning, Comedy, CIRCUS itself and CIRCUS history!!!
Languages: English, Japanese
Musical instruments: Okarina, Flute, Karimba, Steel Drum
Favorite Clowns: Bello Nock, Leo Acton, Joel Jeske, Dick Monday, Barry Lubin, David Larible, and much more!!
Mr. Right:
Bello Nock
!!!!!!!!!!
Tasks for the future: 1-become the best children entertainer in NYC, 2-become a Circus Clown!!, 3-own and run the greatest show on universe and after school program!!!